Welcome to Alexandria Pest Services, Inc. (APS):
a leading provider of pest management solutions throughout the metropolitan Washington, D.C. region. We service diverse customers located in Northern Virginia, Maryland, the District, and beyond, and specialize in helping government, commercial, and residential clients with a wide variety of pest control challenges. Notably, we focus on using best practices, innovative products, and unique treatment methods, which are customized to each client. As a result, APS is able to provide the safest and most efficient pest control solutions possible. Additionally, our highly trained team of technicians is well-known for delivering unparalleled service and consistently exceeding customer expectations.
FEATURED POSTS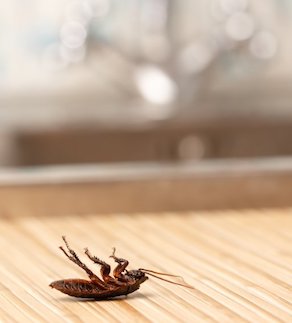 Cockroaches Aren't Just Creepy — They are Dangerous to Your Health!
Do you have cockroaches in your home? Cockroaches are unwanted pests for significant reasons–not just because they are creepy. Cockroaches are known to carry at least 30 different types of bacteria and can cause various diseases.
Read More >
I have known and used Alexandria Pest Services, Inc. over the years.  If you want quality service to guard your home or business against pest.  I highly recommend them.  They have an excellent and knowledgeable staff who take pride in their service to the customer.

– Brig Owens, Former Washington Redskin DB

"We LOVE Alexandria Pest Services!  We switched from another company that was not providing good service, and we couldn't be any happier now.  APS is extremely responsive, and they are always available to answer our questions and pest control concerns. We recommend them to anyone who wants a high level of customer service and excellent pest management capabilities!"

– Josh Fertel, Centreville VA

"When given the opportunity to choose whom my clients should use for Wood Destroying Insect Inspections, I always recommend APS. They have 24-hour turnaround, on-line ordering, and, most importantly, trained and certified inspectors that know what they are doing. They take the time to explain and show their findings, if any, to my clients and there are never false positive results that can add up to expensive and unnecessary treatments. Once my clients purchase the home they know they can trust APS to offer comprehensive annual pest control plans and termite plans. I recommend APS without reservations."

– Tracey Barrett, CMRS, Realtor
Century 21 Redwood Realty Ingrid Barrett & Tracey Barrett

"APS came to the rescue! After signing up on the termite and regular pest control services from APS, my home is in much better shape. No more un-wanted ants and bugs in the house or out in the yard. I was so impressed with the APS team and their professionalism. They always call ahead before they come the following day; it helps to be reminded when you have a busy schedule. I had referred their services to my neighbor and to my parents. They all love the punctual and wonderful service that APS provides. On top of these great qualities, their contract and regular service prices are very affordable. They really know how to work with the consumers. Thank you APS for taking care of our pests in a safe and timely manner."

– Oanh Henry, Herndon VA

"We live in an old house, and over the last 15 years, we've had to deal with lots of pests: rodents, squirrels, carpenter bees and ants. Every time, we trust Alexandria Pest Services to get rid of them; they have always been just a phone call away. Thank you APS for always being there for us!"

– Brooke Sydnor Curran,
Founder and CEO RunningBrooke
Read More >